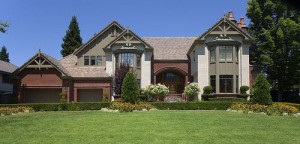 I came across this article today and thought I'd share it because good curb appeal does make a difference in how quickly a home rents because it shapes the first impression. This article is geared toward sales but these kinds of improvements can get you better rent and will cause your property to rent faster. Most of my properties rent in the 6-8 day range. I had one last year that took 28 days. That is not bad but it would have rented much quicker with a little curb appeal. Poor paint on the front of the home turned a lot of people off. After an interior update the owner just did not have anything left in the budget for the exterior. So we had to rent it as it was. Curb appeal gets people to call and want to see the inside. Some the tips here may not be for a rental but some are very good and cheap. I like the front door paint and a new lock.
Here are eight ways to help your home put its best face forward. Read
Visit houselogic.com for more articles like this.
Copyright 2016 NATIONAL ASSOCIATION OF REALTORS®